Registration of an Israeli Social Business

Registration of an Israeli Social Business
This article addresses the registration of an Israeli social business.  The terms social business or a social enterprise are used in different countries around the world in order to describe a company that has the public benefit as its primary goal or as one of its goals. However a social business, in contrast to charitable organizations or non-profit organizations, also has business activity that generates income, and it is not dependent on donations or government grants.
In Israel the registration of different legal entities is done within various departments of the Ministry of Justice. A social business in Israel can choose to register as a limited liability company at the registrar of companies or as an amutah (which is a non-profit organization).
This Series of Posts
Our law firm specializes in several legal fields, including Israeli non-profit organization law, which is under the authority of the Israeli Corporations Authority.  We provide a number of helpful resources on non-profit organization law in our list of non-profit organization articles.
Can a Regular Company in Israel Engage in Charitable Activity?
A regular LLC in Israel will find it difficult to do charitable work, since a company is required to primarily focus on generating profit for the shareholders. A company in Israel is not able to take part in actions that are not profitable. Shareholders that oppose philanthropic actions of the company could cause a problem for the company. If you seek to establish a legal entity for the purpose of non-profit activity in Israel, a regular company won't fit this goal.
An Israeli Company for the Benefit of the Public
However, in Israel you do have a legal entity called a company for the benefit of the public (in Hebrew, chalatz). This is a registered LLC with shareholders, but it has characteristics of an amutah. The shareholders have more control over the chalatz than the members of an amutah, but it is still considered a non-profit company. A chalatz is like an amutah; for example you can apply to receive recognition by the Israeli tax authorities so that anyone that gives donations will receive 35% back at the end of the tax year for the sum they donated.
Registration Process for a Social Business in Israel
The chalatz registration process requires the appointment of shareholders who are the owners of the social business. For the registration you will need at least two shareholders. There is a fee (816 NIS as of January 2018) that is paid to the registrar of companies, and the organization will need to accept the standard bylaws recommended by the state or else draft its own bylaws. The registration process takes 45 days, which is longer than an amutah.
Contact Us
If you have questions about registration of an Israeli social business or anything else related to non-profit companies, please contact us.  
Advocate Joshua Pex specializes in Israeli non-profit law and would be happy to offer legal assistance.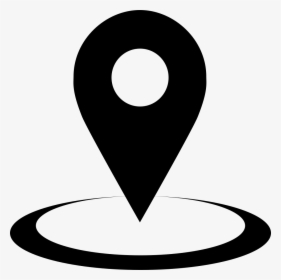 : Menachem Begin St 150, Tel Aviv-Yafo
                                        Hillel St 23, Jerusalem